Fitter.Healthier.Happier
Join The Movement
Mission Bay – North Park – Live Online
Virtual Personal Training
Memberships
As Low As
$40/mo
We've been doing this well before the pandemic started. We aren't just learning how to conduct outdoor fitness classes, Live Virtual Classes, Virtual Personal Training or Online
Nutrition
Coaching, we've perfected it.
Utilize services a la carte or combine them into one inexpensive membership to get the best results.
$49.50
4 Weeks All Access
Intro Special
USE COUPON CODE: NEWYEAR2021
TO GET AN ADDITIONAL 50% OFF IN JANUARY!
Join Our Fitness Family.
We love training and we have a variety of Core Access memberships that let us share that love of fitness with you. Our  most popular Core All Access Membership gives you access to outdoor boot camps at Mission Bay, North Park and Ski Beach, our full schedule of live virtual classes and our regularly updated video on demand library.
We are passionate about fitness, food and getting into incredible shape. Our combined services memberships let us give you the opportunity to fully experience the San Diego Core Fitness training universe. Our Personal Training sessions are fun and customized to you. Our nutrition coaching is personalized to every client and concentrates on delicious and healthy habits.
Our Core All Access Membership may be our most popular, but we have a more options that allow us to customize a program for you. Sign up for a Core+ membership and get your Core All Access Membership free. Core+ Memberships include personal training and/or nutrition coaching. These appointments are one-on-one and scheduled between you and your coaches when the times are best for both of you. These programs are 100% custom and designed around your goals, abilities and needs.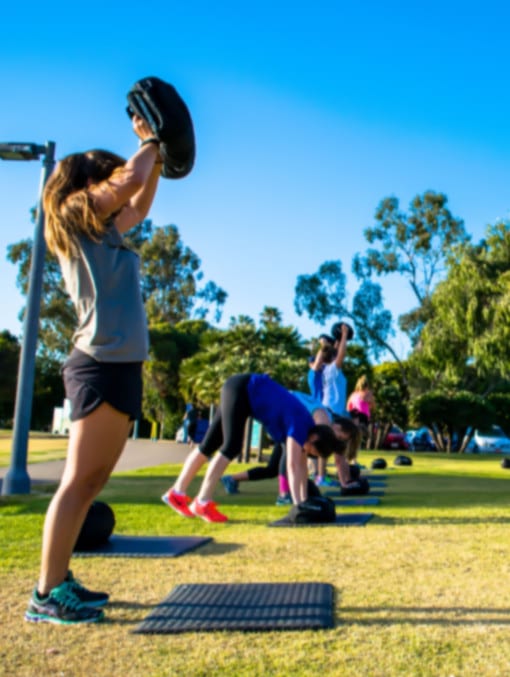 With this membership you will never miss a workout again. You can attend our morning and evening outdoor boot camps or live virtual classes 6 days a week or follow along with weekly releases of video on demand recorded workouts in addition to your coaching appointments.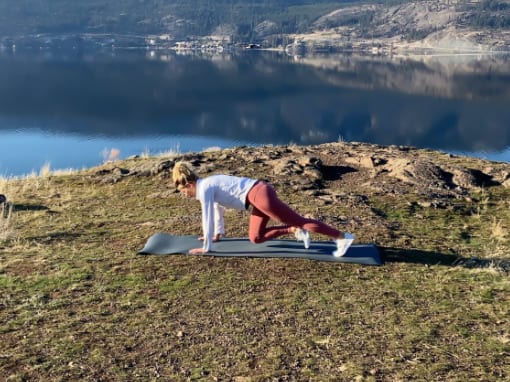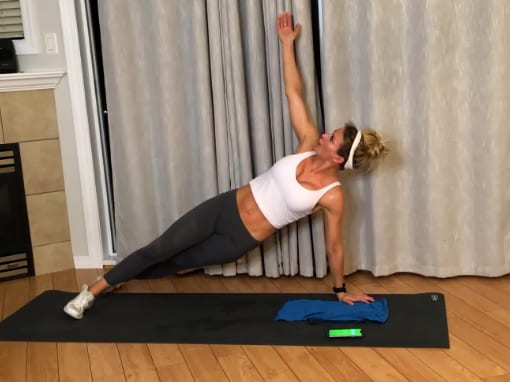 $19.00
3 CLASS PASS
Intro Special
USE COUPON CODE: NEWYEAR2021
TO GET AN ADDITIONAL 50% OFF IN JANUARY!
We have a program that fits any health budget or fitness personality type. Outdoor Boot Camps are great for the Team Player that loves the outdoors and a social setting. Virtual classes are essential for the always on the go lifestyle, never miss a workout, train from wherever you are. Personal Fitness Plans are custom roadmaps for the self motivators that like a professional plan that fits your needs exactly. Add our ReCode Nutrition Coaching and if you're not a foodie yet, we'll turn you into one.
Virtual Personal Training
Add 1 or 2 weekly 30 minute virtual personal training sessions to our Core Access Membership and not only get a great deal but also a personalized approach to your fitness. We craft each workout based on the type of training that suits you best and will help you reach your goals, all while monitoring your form and teaching you how to improve in all areas of your training.
We have a lot of nutrition experience on our staff and love to flex those nutrition muscles. Our Dietitian and Nutritionist aren't just certified, they both have university degrees in their disciplines and they really know their stuff. Whether you choose a completely custom approach or a more affordable programmed approach, be assured that they are at the top of their game. Our ReCode9 Nutritionsts will give you the best program for your needs.
This is one of our favorite programs to administer. It's all about data and tracking. We create a custom workout in a PDF and go over the exercises via a live virtual appointment. We record the virtual session and attach the PDF workout to it so you have it in both written and video format. Next, you choose an approved meal plan in our nutrition software and enter your daily meals. We review and adjust week-to-week to make sure you are always moving forward towards your goals.
"
I often get bored with workouts, especially in the gym, but for TWO YEARS I have been trained, challenged, encouraged, entertained and surprised by how enjoyable (but hard!) Justin's workouts are. If you sign up for multiple locations, you hit the jackpot. His wife, Rachel, teaches some of the TOUGHEST most cardio-riffic classes I've ever tried. Combined, they are the workout dream team.
"
"
I'm 38 and the thought of boot camp would send me running, the other way. But I figured, heck, why not. It is the best purchase I've ever made!! You can do it, no matter age, lifestyle, body type, doesn't matter. It's so worth it. I love the Morley Field location, I'm just so happy I was brave enough to take the step, way forward.
"
Fitter. Healthier. Happier
San Diego Core Fitness
Outdoor Fitness Schedule
45 Minute Workouts:
North Park: Tuesday/Thursday: 6am & 7am
Mission Bay: Tuesday/Thursday: 5:30pm
Ski Beach Mission Bay: Saturdays: 8am
45 Minute Workouts:
Mornings: Mon/Tu/Thu/Fri: 7:30am
Evenings: Mon/Wed/Fri: 5:30pm
Tu/Thu: 5pm
Virtual Personal Training
 30 Minute Workouts:
Schedule w/ Instructor Mondays-Saturdays.
First Virtual Class Free
For First Time Troops Only