FITNESS CLASSES
MISSION BAY
| | | | | | |
| --- | --- | --- | --- | --- | --- |
| 8:00am | Ski Beach Mission Bay | Weekend Warrior | Malea Wells | 45 Minutes | Sign Up |
Want to try out a few classes first? Click below to get our 3 Class All Access Pass for just $19. You will get access to our online and outdoor classes.
YOUR MISSION BAY GYM ALTERNATIVE: GET FIT MISSION BAY!
MISSION BAY BOOT CAMPS
Every Tuesday and Thursday eveing we host 45 minute outdoor fitness boot camps at Tecolote Shores on East Mission Bay Drive. On Saturdays our outdoor fitness class begins at 8am at beautiful Ski Beach park between Pacific Beach and Mission Bay.
Bring a mat and towel, we provide the rest. Right now we are conducting body weight only workouts that move throughout the the park to create a fitness class experience unique to San Diego Core Fitness.
The evening boot camp classes off East Mission Bay Drive are HIIT workouts that utilize all the features of the park to give you the best bodyweight workout possible.
Our Weekend Warrior Boot Camp is in an 'Allterra' style that starts in the north parking lot of Ski Beach park and utilizes the large fields, sandy beaches and many benches to give you the ultimate body weight workout.
MISSION BAY CLASS SCHEDULE
East Mission Bay Drive
Tuesday/Thursday: 5:30pm
Ski Beach
Saturdays: 8 am – 8:45am
50% OFF 1ST MONTH
We are unique in that all of our memberships are HYBRID MEMBERSHIPS that include all of our outdoor boot camps in North Park, Mission Bay and Pacific Beach, plus our full online schedule of live virtual classes and weekly Video on Demand releases.
Get 50% Off Your 1st Month!
SEE ALL THESE CLASSES ON OUR LIVE SCHEDULE
Sign up for a membership, purchase a first time special or sign up for a class on our live schedule powered by gymGO.
OUTDOOR FITNESS MISSION BAY
Mission bay is an incredible location to hold outdoor fitness boot camps due to it's nice onshore breezes and large, open spaces. Unlike a typical Mission Bay gym, our workouts include sprints, bodyweight exercises and HIIT to burn more calories than any other available workout. 
Our Get Fit Mission Bay program offers a low cost monthly fee to participate in outdoor boot camps and live, virtual classes with a San Diego Trainer.
GET FIT MISSION BAY
Mission Bay Gym's are often crowded, especially during these risky times. Try one of our outdoor workouts to recover from the lockdown 15 that many people have experienced in the past year. We are on a mission called Get Fit Mission Bay to challenge everyone living in the Mission Bay District to get out and get fit. We offer a low cost alternative to most Mission Bay Gym's and fitness studios.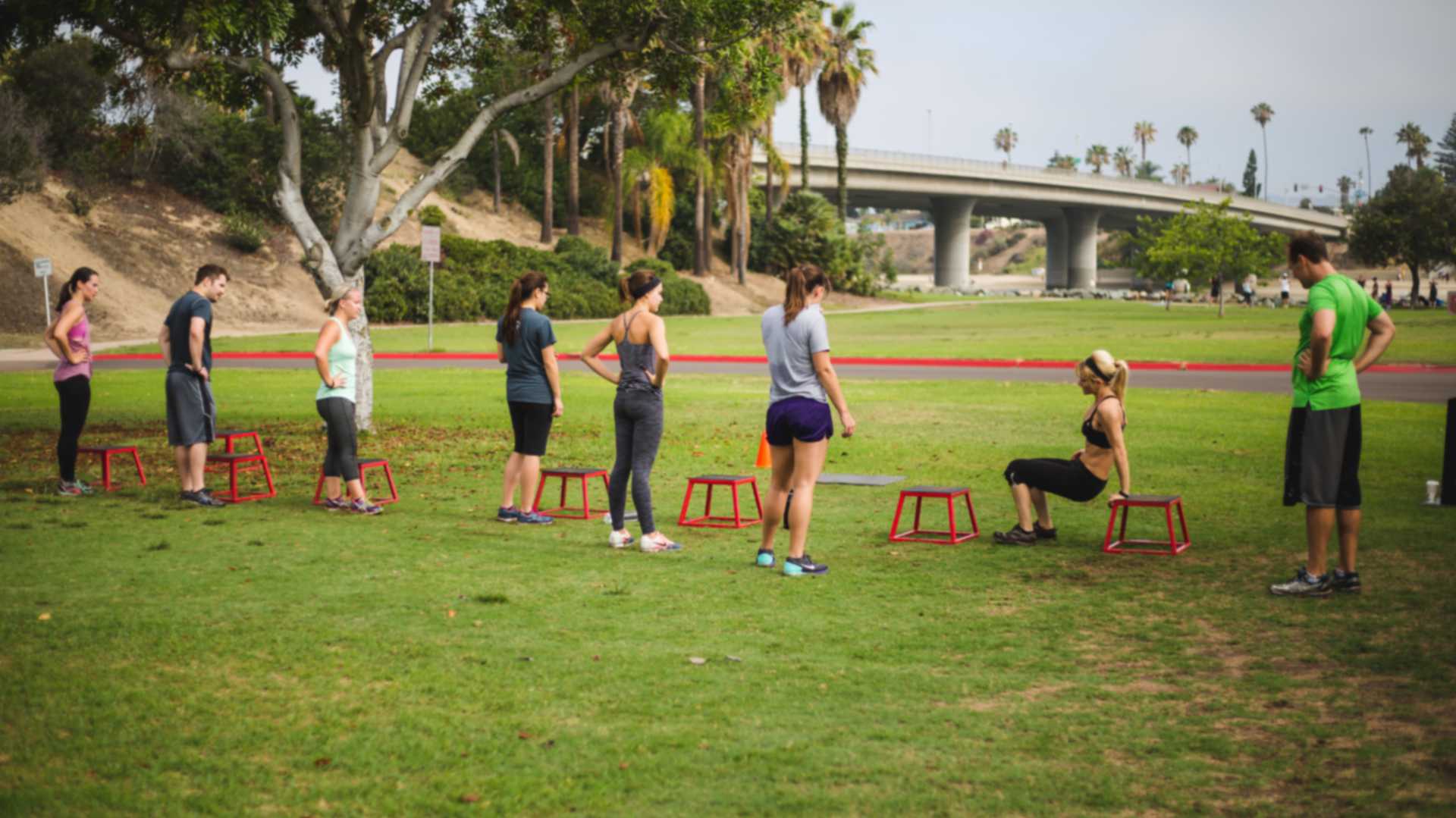 Pacific Beach, San Diego
Tecolote Shores, East Mission Bay, San Diego
Contact Justin
(858) 289-6266
1346 East Mission Bay Drive, San Diego, CA 92109