EARN FREE PRIVATE TRAINING…
We are beta testing a new fitness idea. We have created an online community forum to discuss everything fitness. Along with this forum are groups we call "fitcrews". When you participate in the topics and public fitcrews you earn reputation points. Participants with the most reputation points will be invited to beta test our Private Fitcrew training program.  In this program the private fitcrew will get custom workouts that will be delivered online via interactive video but will be recorded for the fitcrew members to repeat. 
We want to see what you think of the concept and what you feel the value is. Our goal is to deliver personal training in a small group format at a fraction of the cost.
THE FITREP (Fitness Report)
The FITREP is a collection of articles written by Justin and Rachel to keep you up to date on industry trends, health info and longform articles on the services we offer and the philosophy behind them.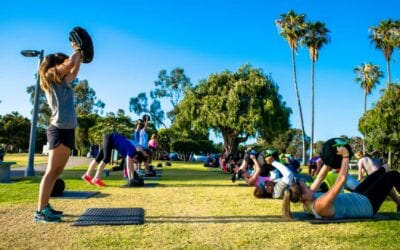 Can You Actually Burn 1000 Calories in a 60 Minute Period of Time? There is a scientific unit of measurement called a Metabolic Equivalent or  MET: The ratio of the work metabolic rate to the resting metabolic rate. One MET is defined as 1 kcal/kg/hour and is roughly...
Connect
Feel free to email us anytime at [email protected] if you have any questions or are interested in any of our programs.